One of the biggest mountain biking events of the year is also the last in Beaver Creek as popular race known as the "Beaver Creek Blast" closes out the Vail Recreation District's East West Hospitality Mountain Bike Race Series.
The race takes place on the evening of Wednesday, Aug. 22, with adults starting at 5:30 p.m., kids 4:30 p.m.
The races will begin underneath the Buckaroo Express Gondola near the Park Hyatt. Distances range from two miles on the Short/Youth Loop Course for younger riders, to 16 miles on the Long Course for adult riders and anyone is welcome to join. Venture Sports will be on-site to provide neutral support for racers with last-minute mechanical issues.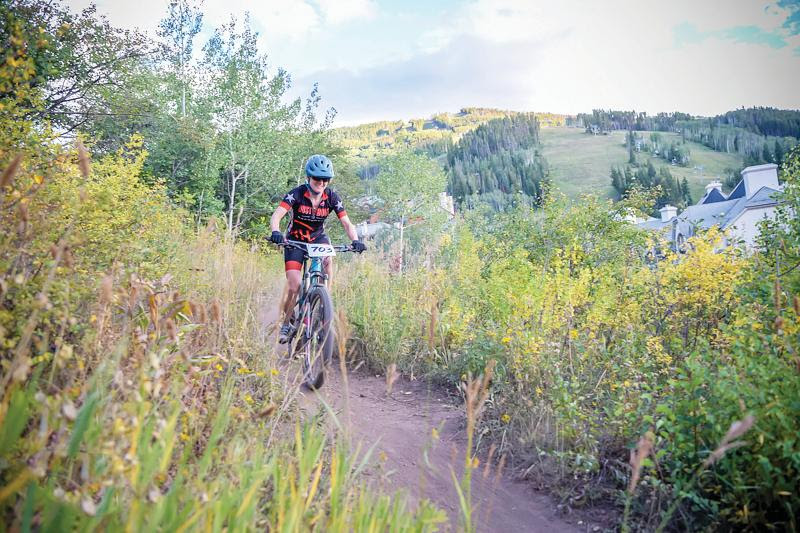 The annual race series allows local and visiting riders to engage in a fun and competitive mountain biking environment and showcases courses throughout Eagle County. The series started in May with the Eagle Ranch classic and Wednesday's Beaver Creek blast will be the eighth and final race of the series.
The race will include an after-party at The Dusty Boot in Beaver Creek with a free keg of beer provided by New Belgium Brewing Company and dinner provided by the Beaver Creek Resort Company.
In addition to series prizes, prizes also will be presented after the race to the top three finishers of each category, as well as a huge end-of-season raffle blowout featuring products from race sponsors, area merchants and national companies. Cost is $37 for adults, and Youth Costs (16 and under) is $15.
Registration will be held at the race start and will end at 5:30 p.m. on race day. All racers are welcome, and racers do not need to be registered in the full series to participate in individual races.
Parking will be available at the Ford Hall or Villa Montane parking structures on a first-come, first-served basis. Once parking fills, racers and spectators can park at the bottom of the mountain and either ride up to the start area or take the free shuttle to the top. Racers are encouraged to arrive early to leave time for parking.
The Steadman Clinic/Steadman Philippon Research Institute provides sports medicine coverage for the VRD mountain bike series. Athletic trainers are at each race and provide injury prevention, first aid, injury evaluation and referrals in case you get hurt. They are located at the start/finish line in The Steadman Clinic tent.
NOTE THAT YOUTH RACES START AT

4:30 P.M.
VRD YOUTH SERIES PRESENTED BY YELLOWBELLY AND KIDSPORT:
| | | |
| --- | --- | --- |
| 4:30 p.m. | Sport Boys 11-14, Beginner Boys 15-16 | 1 short loop, 6.7 miles |
| 4:30:30 p.m. | Sport Girls 11-14, Beginner Girls 15-16 | 1 short loop, 6.7 miles |
| 4:31 p.m. | Beginner Boys 11-14, Sport Boys 8-10 | 2 kids loops, 4 miles |
| 4:31:30 p.m. | Beginner Girls 11-14, Sport Girls 8-10 | 2 kids loops, 4 miles |
| 4:32 p.m. | Beginner Boys 8-10 | 1 kids loop, 2 miles |
| 4:32:30 p.m. | Beginner Girls 8-10 | 1 kids loop, 2 miles |
EAST WEST HOSPITALITY ADULT SERIES:
5:30 p.m.

Men's Pro, Expert

1 long loop, 16 miles

5:30:30 p.m.

Women's Pro, Men's Vet Expert 30+, Men's Single Speed

1 long loop, 16 miles

5:31 p.m.

Men's Master Expert 40+, Men's Grand Master Expert 50+

1 long loop, 16 miles

5:40 p.m.

Women's Expert, Women's Vet Expert 30+,




Women's Master Expert 40+, Women's Single Speed

1 medium loop, 13.5 miles

5:40:30 p.m.

Men's Sport

1 medium loop, 13.5 miles

5:41 p.m.

Men's Vet Sport 30+

1 medium loop, 13.5 miles

5:41:30 p.m.

Men's Master Sport 30+, Clydesdale, Legends

1 medium loop, 13.5 miles

5:42 p.m.

Men's Grand Master Sport 50+,




Men's Super Grand Master 60+

1 medium loop, 13.5 miles

5:42:30 p.m.

Women's Sport

1 medium loop, 13.5 miles

5:43 p.m.

Women's Vet Sport 30+, Women's Master Sport 40+

1 short loop, 6.7 miles

5:43:30 p.m.

Men's Beginner

1 short loop, 6.7 miles

5:44 p.m.

Women's Beginner

1 short loop, 6.7 miles