Beaver Creek mountain opened early this year offering pristine early season snow conditions and top to bottom skiing to its guests.
Spending the holidays in the mountains is an incredible experience — enjoy tour family bonding time on the slopes, soak up the reviving apres ski atmosphere and let the professionals take care of all the cooking for you. As most of the restaurants around Beaver Creek Village are offering Thanksgiving specials, we created a list for you with the holiday menus that will be available this Thursday in tour favorite place.
Take a look and make sure to reserve your table on advance.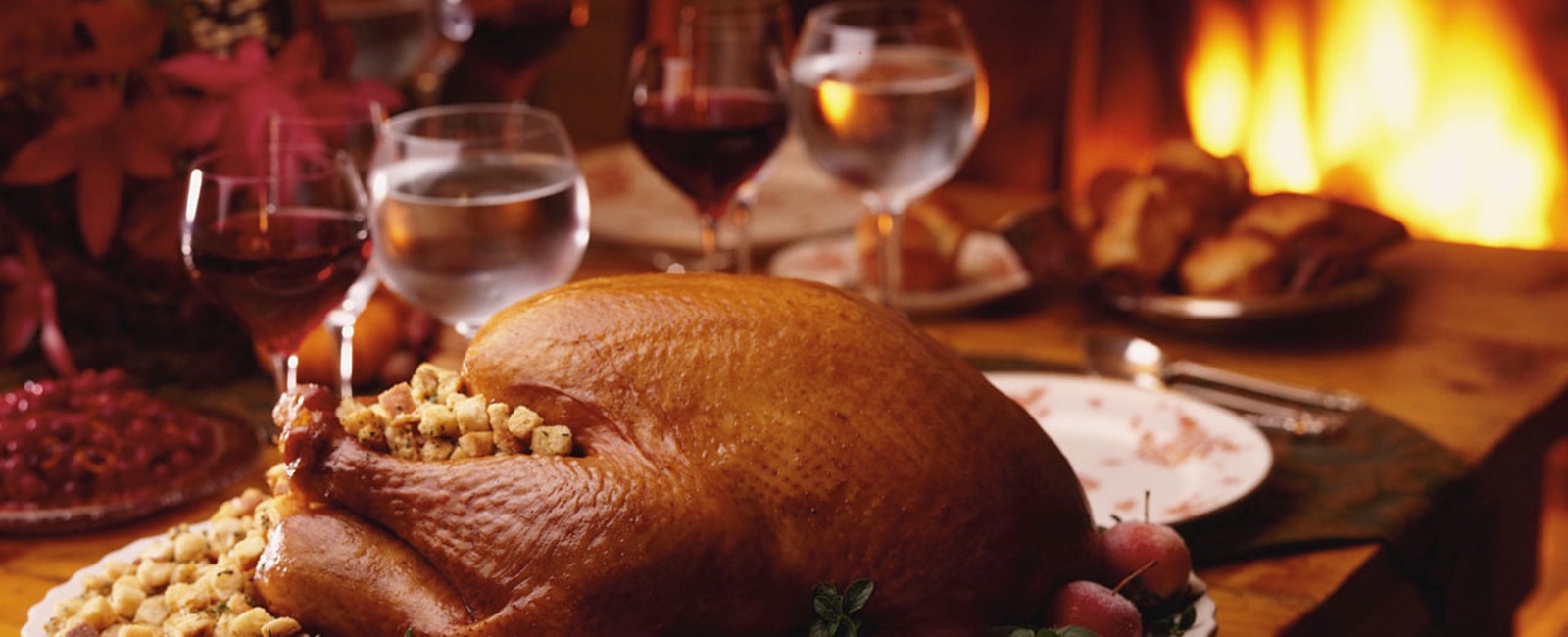 Mirabelle
Mirabelle is one of the most popular and beloved restaurants in Beaver Creek and as expected they are staying true to their reputation by creating perfectly balanced tradition Thanksgiving menu. The restaurant will welcome guests during two pre-booked seating options — one starting at 4pm and one at 7pm. The dinner starts with a choice of an appetizer — butternut squash soup or Little Gem Salad. The main course is tradition organic farm raises turkey, which comes with gourmet take on the familiar sides such as apple and cranberry stuffing, roasted almonds green beans, braised Brussels sprouts, creamy sweet mashed potato, triple corn bread, roasted winter vegetables, mushroom casserole and of course jus (gravy). For desert guest can chose between candied pecan pie or pumpkin cheesecake. For anybody who would like to try something a bit more creative, the restaurant also offers braised beef short Rribs or the famous dover sole meunière for an extra charge. The Thanksgiving menu is $65 for adults and $28 for kids.

Splendido
Highest quality ingredients and a focus on seasonal food is what makes Splendido at the Chateau one of Beaver Creek's "must try" restaurants. This holiday season the restaurant offers a new American take on the tradition Thanksgiving dinner with emphasis on quality family time spent while enjoying memorable food. The special menu is $85 for adults and $40 for kids and starts with family style hors d'oeuvres including lemon spiced olives, spiced almonds, beet cured salmon, and trotter cherry mostarda. For appetizers guest will have the opportunity to choose between rock shrimp, octopus, calamari louie, terrine of foie gras, porcini soup or pear burrata. The main entree options will be Barbers farm turkey breast, Wood-oven rib roast of beef, Trout almandine or squash risotto. For desert guest will enjoy pecan brownie platter with kombucha squash, maple ice cream and gingerbread.

Golden Eagle Inn
Golden Eagle is one of the oldest restaurants in Beaver Creek and consistently proving to be one of the best. Its modern menu features classic mountain flavor featuring wild game, fish and lamb. This Thanksgiving the Golden Eagle Inn is inviting you to spend this favorite family holiday enjoying their superbly prepared classic menu. As a first course guests will have a choice of New England clam chowder or Roasted butternut squash salad. The main course is a traditional Roasted Turkey with apple cider gravy and classic sides including green bean casserole, Yukon Gold mashed potatoes, sausage, kale and apricot stuffing and cranberry chipotle relish. The desert choices for the pix fixe menu will be Marble pumpkin cheesecake, Cherry-cranberry cobbler or ice cream. The Golden Eagle Thanksgiving menu is also one of the beat deals in the village at $41 for adults' three course dinner and $26 for children's portion.

Grouse Mountain Grill
Another excellent option for a perfect prepared Thanksgiving dinner in Beaver Creek is Grouse Mountain Grill. The prix fixe menu there is $72 for adults and $36 for children. The evening there starts with an option between Butternut squash soup or Mixed greens salad, followed by organic roasted turkey breast and braised thigh served with sage and sausage stuffing, gravy, buttermilk mashed potatoes and cranberry relish. Also included to the prix fixe menu are traditional side dishes cooked with a modern twist such as roasted Brussels sprouts with apple and bacon, green beans with cream of mushroom, tarragon scented glazed baby carrots and whipped sweet potato with salted pecans. Grouse Mountain Grill offers the most options in the prix fixe holiday menus on our list — apple pie, pecan pie, chocolate cream pie, ice cream or sorbet.
North Side Kitchen
If you are looking for a budget friendly alternative check out the Thanksgiving dinner at the North Side Kitchen. This restaurant is just a short drive down the hill in Avon and is one if the local's favorite places. This year North Side is featuring $27.95 traditional thanksgiving dinner with all the trimmings including sweet mashed potatoes, garlic mashed potatoes, fresh vegetables, dressing and chef's gravy. Add a Caesar salad and a slice of pumpkin pie and you have the whole holiday on your plate.