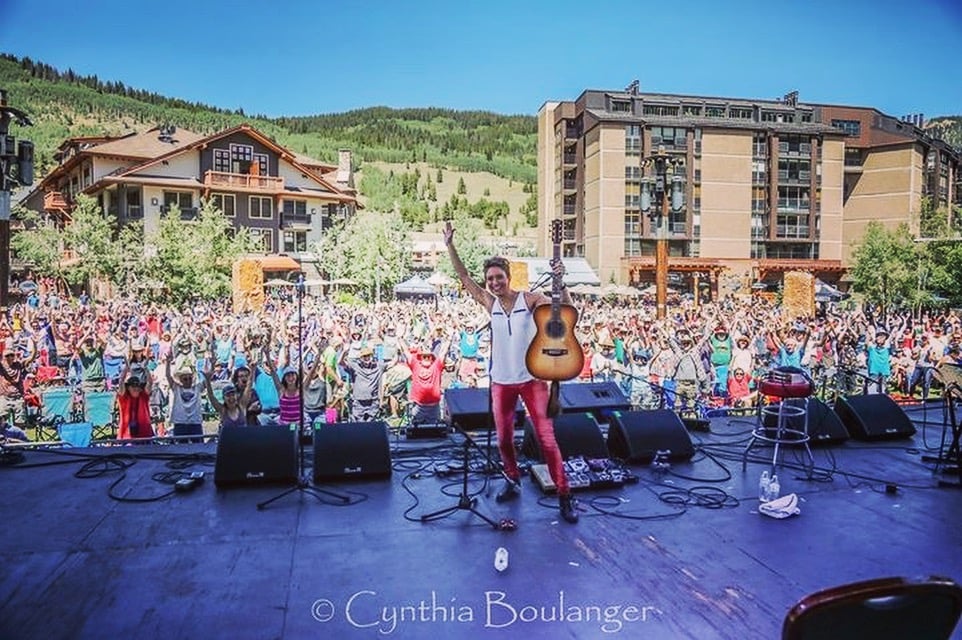 The Christie Lenée Project will perform at the Vilar Performing Arts Center, located underneath the ice rink in Beaver Creek, on Tuesday, Feb. 26 at 7:30 p.m.
Lenée is the 2017 International Fingerstyle Guitar Champion and a captivating performer with a devoted following among instrumental, folk-pop and rock band audiences. Combining guitar mastery, contemporary singer/songwriter and a passion for storytelling, she thrives on bringing people together through the language of music.
Christie's unique guitar work and profound instrumental compositions are well described as 'Michael Hedges meets Joni Mitchell and Dave Matthews.' Among the vast community of Fingerstyle and tapping guitarists, her niche is the integration of melodic pop lyricism with catchy hooks that excite both modern commercial listeners and classic purists. With a menu of percussive and sonic effects, and larger than life sounding instruments, her solo shows embody layers of orchestral elements with a wide array of dynamics and harmonic textures.
Christie's pieces have been showcased at the NAMM Show in Anaheim and Nashville, live on National Television and Radio, on stage with artists such as Tim Reynolds (guitarist for Dave Matthews Band), Andy McKee, Tommy Emmanuel, Amy Ray from the Indigo Girls and Stanley Jordan, to name a few. Her most recent album "STAY" was one of three finalists for "Best CD of 2016" (Indie Acoustic Project Awards), including the song "Love Who You Are" nominated for a 2016 Posi Award in the category "Songs for Personal Transformation."