Beaver Creek is not exactly roughing it, and the Beaver Creek

Art Festival is not your average art festival.
Presented by Howard Alan Events, producer of the nation's finest juried art shows, the
Beaver Creek Art Festival
represents original, hand crafted artwork selected by an independent panel of expert judges from hundreds of applicants.

Howard Alan Events'

careful vetting process ensures a wide array of mediums and price ranges will be offered during the festival.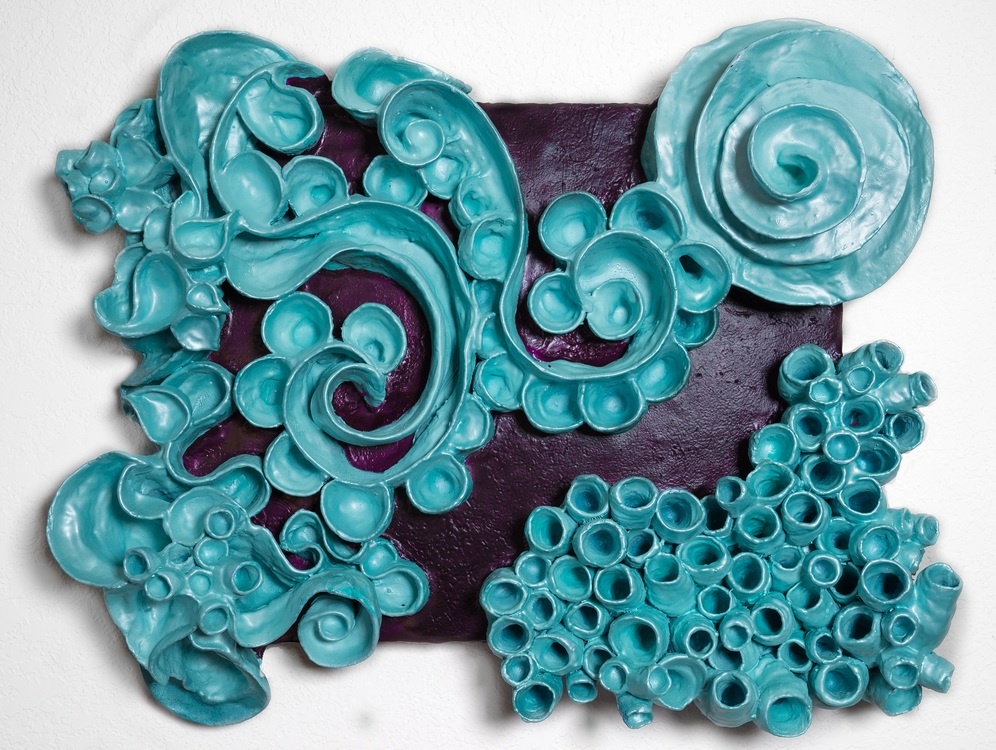 Boulder mixed-media artist Mayah Sarles uses plaster-impregnated gauze to sculpt and paint stunning, multi-layered hanging pieces.
Visitors can spend time with artists creating their masterful works as a

ll artists will be on site for duration of festival

, and guests are
are encouraged to engage with the artists and discover the inspirations and processes behind each stunning work.
Now in its 31st year, the annual Beaver Creek Art Festival takes place on two levels of the resort and features more than 100 national and international artists.
The festival is
filled with all mediums of fine art. From
sparkling jewels and one of a kind paintings, to exquisitely crafted glasswork and an art deco sculpture, to

paintings, sculptures, photography, ceramics, glass, wood, handmade jewelry, collages and mixed media;

visitors will delight in the vast array of art.
The festival is part of

Howard Alan Events'

2018 Colorado Summer of Art tour, which includes the 16th Annual Downtown Aspen Art Festival, the 3rd Annual Keystone River Run Village Art Festival and the 12th Annual Main Street to the Rockies Art Festival in Frisco.
The two-day festival is f
ree and open to the public, and attendees can
park in Beaver Creek's lower lots, located along Highway 6, and ride a free
shuttle up to Beaver Creek Village.
The event takes place Saturday, August 4 and
Sunday, August 5 from 10 a.m. to 5 p.m., and p

ets on leashes are welcome.