Tower of Power recently set out to make the best record of their career. And that's no small feat.
The group that's been
synonymous with the best funk, soul and R&B around for the last 50 years has had so many hits, they defined the era. Their known for their 1970's soul-funk classics like "What Is Hip?," "Soul With A Capital 'S'," and "So Very Hard To Go,"
In June 2018, the group released its 19th studio album, "Soul Side of Town," and many have said they did indeed achieve their seemingly impossible goal. The record is packed with new songs that exemplify the band's sound and celebrate the group's golden anniversary the only way they know how: by making great music.
They've been performing since 1968 and after 50 years together, the band's lineup includes several of its founding members, such as tenor sax master Emilio Castillo and fellow baritone saxophone player Stephen 'Doc' Kupka, along with drummer David Garibaldi and bassist Francis "Rocco" Prestia. Over the years, the Tower of Power horn section has played with everyone from Otis Redding to Elton John, among many other big names.
Now criss crossing the country on their 50th Anniversary Tour, Tower of Power is coming to Beaver Creek on Friday, August 3 at 8 p.m. Tickets start at $49 and are available now at the Vilar Performing Arts Center box office (970-845-8497; www.vilarpac.org). The performing arts center is located under the ice rink in Beaver Creek Village.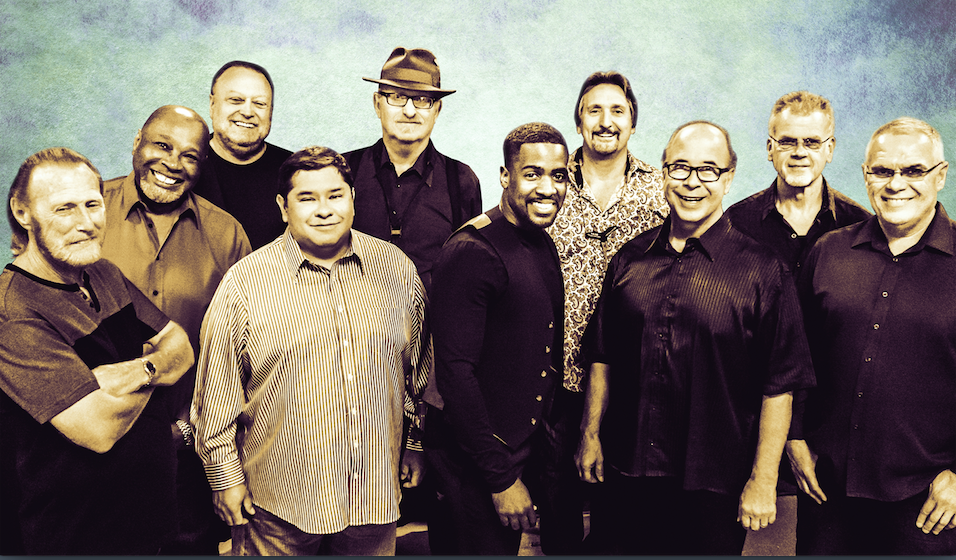 Fans who come out to Beaver Creek to see Tower of Power will get a look at their brand new lead singer, Marcus Scott. While most bands who lose their singer are forced to retire, Tower of Power has changed singers and other players so many times, the fans actually get excited about who's next. Indeed, Tower of Power has had more than 40 members throughout their history.
In 1972, Tower of Power released the soulful ballad, "You're Still A Young Man," which remains one of their most cherished tunes. The members of Tower of Power might not be young anymore, but the group continues to play with the same passion and fire they had right from the beginning. The Tower of Power — 50th Anniversary Tour is an opportunity to hear the hits, relive the memories and get down to one of the best soul-funk bands of all time. See Tower of Power at Vilar Performing Arts Center in Beaver Creek on Friday, Aug. 3.