Beaver Creek has a 74 inch base heading into the last week of March.
If you need more convincing that Beaver Creek is the place for your family spring vacation this year, check out our list with suggestions on how to have great family time in town and on the slopes.

Ski school

If you have children or adults new to skiing or snowboarding with you do not hesitate to book lessons for them. Beaver Creek resort takes a great pride in its ski and snowboarding school. The experienced instructors are determined to show beginners how fun and rewarding snow sports are. Most important the ski school promises you will see great results in just 3 days of consecutive skiing or riding.
The children's ski and snowboard program guarantees that by the 3rd day of lessons children ages 5-6 will be skiing or riding Haymeadow Park, and ages 7-14 will graduate to Red Buffalo Park. If they have not met this goal by day three, their fourth day of lessons will be free. Book your online in advance to secure the best price and availability.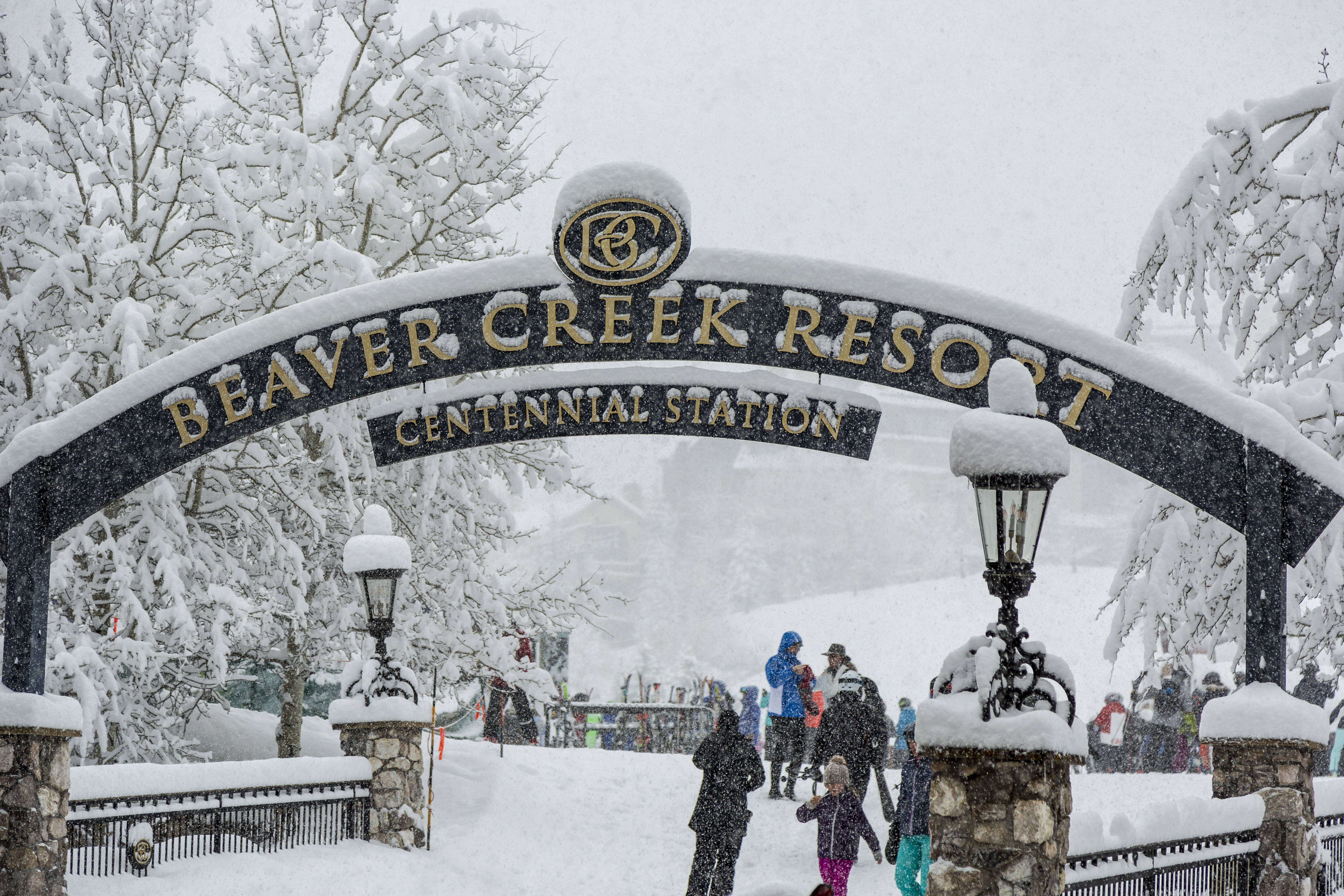 Beaver Creek is seen blanketed with snow on March 13, 2019.
Apres

Spring time in the Colorado mountains is amazing and you are guaranteed to see the sun even during the heaviest storm cycle. What better way to enjoy the spring weather than sitting on a sunny deck with a slopeside view.
One of the most classic apres ski spots in Beaver Creek is Cbar and the Beaver Creek Chophouse. Its perfect location right of the slopes makes it an ideal place to post up and enjoy some skier watching while waiting for the rest of your group to join you. Cbar features a daily happy hour menu from 3 to 6 and evenings filled with live music delicious food and creative cocktails.
Another great way to enjoy the great weather and enhance your spring skiing day is to have a picnic on one of the many on mountain grills at Beaver Creek. Mami's Mountain Grill is a must do experience especially when the skies are clear and the views at full. This is a cook-it-yourself spot with outdoors grills, a bar offering delicious cocktails and other beverages, indoor or outside seating and live music on certain days of the week. The restaurant offers a few ready to eat options but the idea is that you order your burger off the menu and cook it in the company of your friends and family while enjoying the great mountain atmosphere.

The sugar fix

For kids of all ages Beaver Creek has a new sweet spot The Ice Cream Parlour. Located at The Ranch the Ice Cream Parlour offers nostalgic ice cream, specialty hot chocolate, and quick soup and sandwich lunch options.