You don't have to be a skier or snowboarder to enjoy the beautiful winter in the mountains. There are plenty of fun things to do in the snow around Beaver Creek resort for everybody. Here is a list with some of our favorite things to do if you need a break from your ski boots.

Dog sledding
If you are looking for a memorable way to experience the beauty of the winter mountains, enjoy a dog sledding adventure submerged in the tranquility of the winter surrounded by nothing but wildlife and scenic views. Mountain Musher Dog Sled Rides invites you to join them for a sledding adventure on their trails located on private land away from the noise of snowmobiles. It is a family owned company located in the Vail Valley with convenient transportation from and to your Beaver Creek hotel. Winterhawk Dogsled Adventures from Leadville also offers a great one-of-a kind sledding experience with an option to drive your own team of dogs.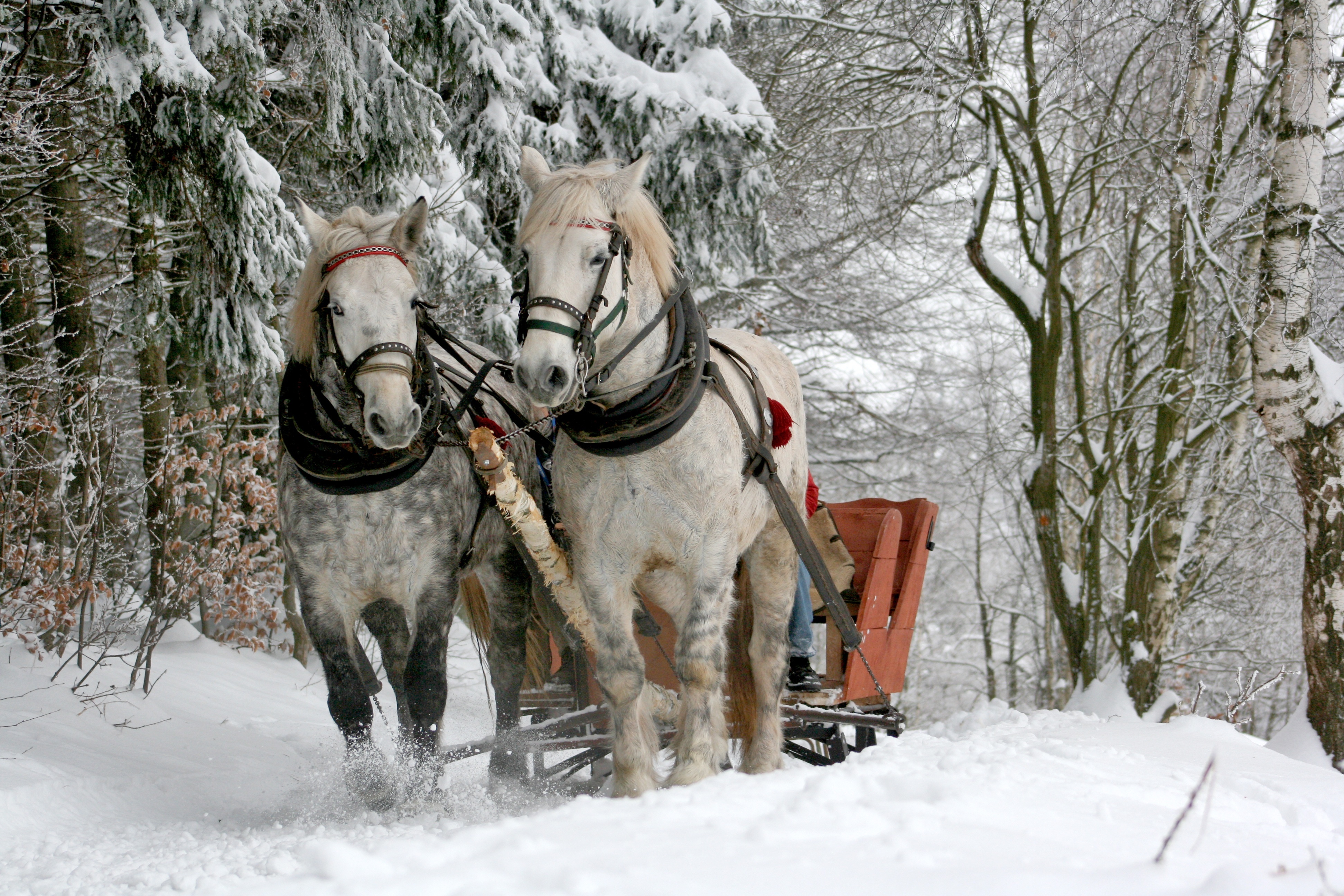 Horse-drawn sleigh ride
Don't miss on the opportunity to explore Colorado's heritage by taking a scenic horse-drawn sled ride. Relax to the sound of sleigh bells jiggling and horses prancing through snow as sip hot drinks snuggled under a cozy blanket. Bearcat Cabin offers apres ski sleigh rides every Tuesday to Friday between 3 and 5pm with happy hour specials and free s'mores kits for children. They also invite you to experience their signature sleigh ride with dinner prepared by executive chef Rodrigo Gastelum served at the historic Bearcat Cabin. 4 Eagle Ranch is another great option for a romantic sleigh ride with dinner. Starlight ride through the mountains, authentic ranch dinner, campfire and much more awaits for you at their Wolcott location

Snowmobile tour
One of the most popular non-skiing activities in the Vail Valley is snowmobiling. It is not a surprise that snowmobile riding is so popular as a way to see more of the high alpine winter scenery or as a way to satisfy tour need for speed. Nova Guides is one of the most popular snowmobile companies and they have the largest commercial trail system in the area. Start your adventure at the historical Camp Hale and climb to 12,500 feet in elevation to enjoy the endless views. At Nova Guides you can enjoy a guided tour with one of their talented backcountry guides or rent a snowmobile for and experience the mountains on your own.

Snowshoeing
Take a back country snowshoe hike with the naturalists from Walking Mountain science Center. The center offers free nature walks during which guests have the opportunity to explore and learn about the local eco system and its winter transformation. If you feel like something a bit more adventurous, join Walking Mountains Science Center for a half-day backcountry hike. Guests will be provided with the needed equipment and will be accompanied by a knowledgeable guide on a fun outing through White River National Forest. This trip is suitable for ages 14 and up.
Ice climbing
It might sound extreme, but don't be afraid to give it a chance. Apex Mountain School promises that you will have fun no matter your age, skill or fitness level. They provide all the necessary equipment and have terrain suitable for first timers and experienced ice climbers.

Winter Fishing
See winter from a complete different perspective with a specially build for you fishing trips. During winter the rivers tend to be overlooked as their raging waters turn into trickles. But don't be fooled rivers are still full of live and fishing in the winter months is just as fun. To check it out for yourself stop by Minturn Anglers located in Minturn. The talented stuff of fishing guides at Minturn Anglers if famous for their ability to catch fish in any conditions and they pride themselves of providing the best winter fishing trips in Colorado.