Beaver Creek has some of the best snow in The Rockies, as well as a large variety of terrain for skiers and snowboarders from beginner to expert. Powdery, deep snow is tons of fun, if you know how to ski it and what to look for. When the powder rolls in, here are our favorite runs whether you prefer greens, blues, or blacks.
Beginners Will Enjoy:
Upper Sheephorn
This green run off of the Cinch Express chair is slightly steeper than the other greens in the area, making it the perfect spot to keep you moving so you don't get stuck in the powder, while still being open and gentle. If you're skiing with someone a bit more advanced, they can cut into Mystic Maze to enjoy a bit of time in some open trees, and then meet you back on Sheephorn. Cut right before the black diamond face and make your way over to the new Red Buffalo chair so you can lap the green runs at the top without getting stuck on a catwalk.
Intermediate Skiers Should Head To:
Larkspur Bowl
This wide-open bowl is often one of the snowiest spots on the mountain, and you can easily switch between the beautifully-groomed section and the gentle bumps in the main bowl. If you're feeling adventurous, head farther skier's-right and enjoy the open aspens of Three Tree Gully. Pro Tip: Avoid Redtail and take Harrier over to this section of the mountain, it's another favorite for it's fun pitch and the fact that it is often empty.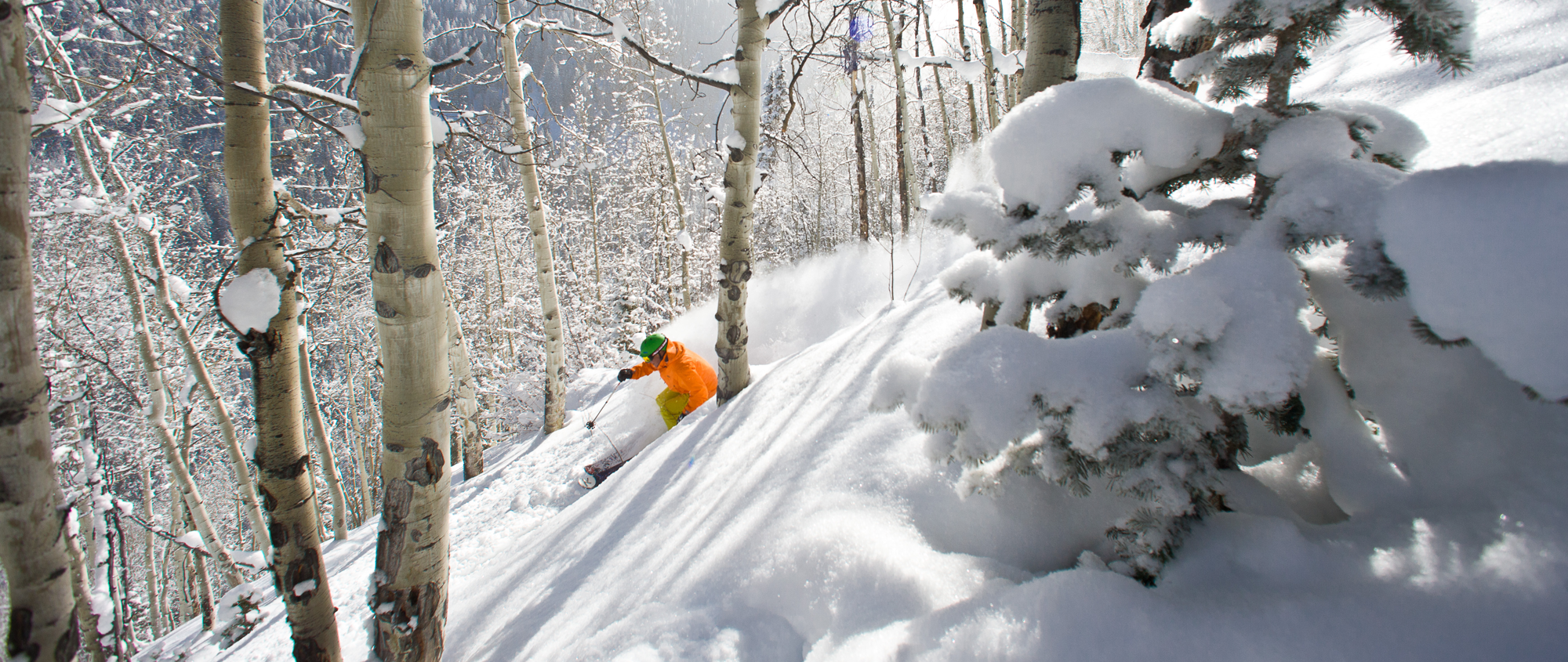 Expert Skiers Will Love:
Stickline
This front side glade is a favorite for it's easy access (just ski there straight from the combination lift!) as well as it's fun gully skiing and plenty of smaller rocks to jump off of, or avoid depending on your preferences. Stone Creek Chutes are always amazing, but it can be a bad idea to go without someone who knows the features of each one well, unless you like dropping 10 foot cliffs. Expert skiers new to the Beav can feel comfortable with knowing it's nearly impossible to get lost in Stickline as every path will eventually drop you back on a run to the base village.