You don't have to be skiing or hiking on a long adventure to enjoy the mountains, and if you come to Beaver Creek during the fall off season, you will understand why.
Away from the hustle bustle of the city and without the ski crowds you can fully experience the healing powers of the mountains. Whether unwinding for you means a relaxing day in the spa, or a winter conditioning class, Beaver Creek has you covered.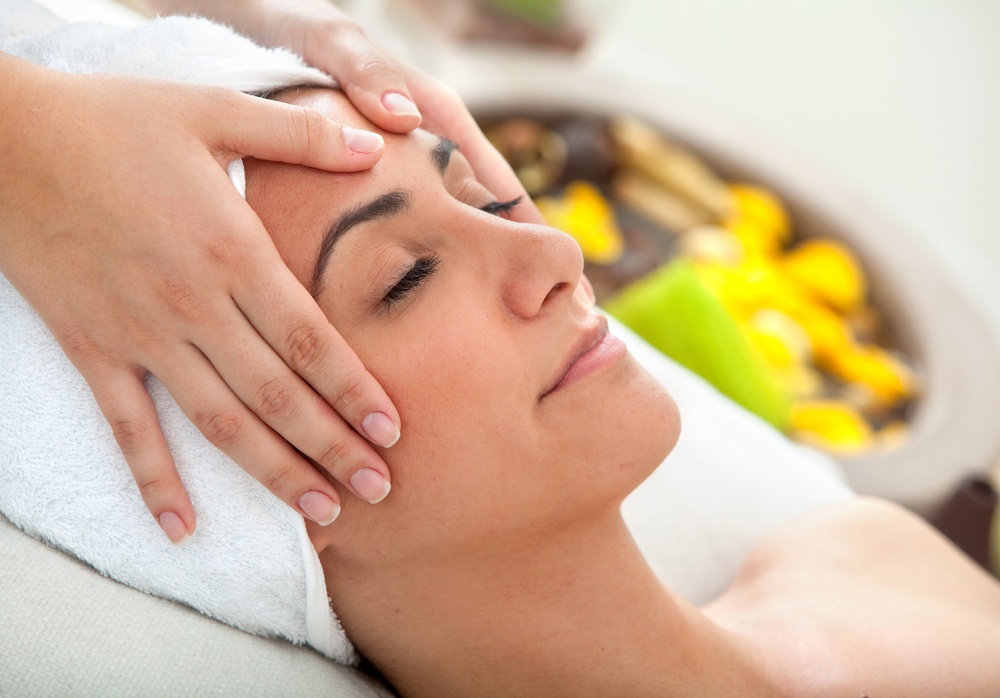 The spa

Beaver Creek has some of the best spa studios in the country and the most famous one is Spa Allegria at the Park Hayatt Resort. You will find a refreshing break from your daily routine here. Enjoy the 5-Step Aqua Sanitas Water Sanctuary, the private treatment rooms, the heated indoor and outdoor pools, the hot tubs or the full-service salon. The spa is open from 8am to 6pm daily and offers its full menu of treatments during the off season. Try their CBD massage for a truly luxurious experience. This ultra moisturizing , CBD enhanced treatment will restore your equilibrium trough full body and mind relaxation.

The Ritz-Carlton Spa at Bachelor Gulch is also open during the fall shoulder season and offers some unique treatments inspired by the healing powers of the mountains. The Spa hours this fall are from 9am to 7pm. The spa oasis features 19 treatment rooms, relaxation lounges with steam rooms, saunas and plunge pools and a stone-lined coed grotto. If you are a Ritz-Carlton resort guest take advantage of their fall special, which gives you a 50% off every treatment over 60 minutes. For a unforgettable mountain relaxation try their Mine's Mineral Mud Wrap. Using hand mixes ore, foraged from the depths of Colorado's mines, this activated charcoal mud is renowned for its powerful detoxifying properties.

Spa Anjeli at the Westin Riverfront is the preferred place for rejuvenation for both professional athletes and vacationers. This fall the spa is open from 10am to 6pm Monday through Friday and 9am to 7pm on weekends. You can enjoy the full menu of services during this offseason. For a full body and mind recharge take one of their signature experience - the Healing Alps Journey, the recharging Rocky Mountains Journey or the spiritually balancing Himalayan Journey. Spa Anjeli also offers fall special pricing for its Swedish and Deep tissue massages — 50 minute massage for $99, 70 minutes for $149 and 100 minutes for $179. The same special pricing applies for the Spa Anjeli facial treatment.

Winter conditioning
The lifts are already turning in Colorado but you still have time to get in a better shape for the upcoming winter season. What better pace to get your ski conditioning than the gym where Mikaela Shiffrin trains? The Winter conditioning class at the Westin Riverfront started on October 1 but it runs through November 30, the drop in price is $20 for non members. The class includes the weekly Mikaela's Move - a workout routine inspired by the Olympic skier's personal conditioning exercises. The work out incorporates slackline, bosue, kettlebells, dumbells, SuperFunctional, TRX and more.
Just down the road from Beaver Creek at Dogma Athletica, experienced trainers have created a great program for anybody wanting to stay strong and healthy through the coming snow sports season.
Their ski conditioning class is offered twice a week from October 15 to November 21 and it works on strengthening of the quads and hamstrings to stabilize lower body and improve knee support. It will a;so help you build a strong core to support your spine and strong glutes to stabilize your knees. To keep you injury-free, the trainers at Dogma Athletica will work with you on improving ankle flexion and hip and knee stability.
If you want to be able to tell your friends that you got your ski conditioning where Lindsey Vonn used to train, check out the state of the art Minturn Fitness Center. This gym offers a 10-week conditioning program which has already started, but you are welcome to drop in for a class and see how the professionals are doing it. The program offers three 90 minute straight training classes per week, starting with a pre-training test showing you where you are and a post-performance test to see the gradual change in your fitness level. The coaches at MFC are part of Ski and Snowboard Club Vail who have years of experience coaching elite level athletes of all ages. Classes are offered at 9 to 10am on Monday, Wednesday and Friday.