In Beaver Creek, there are surprises hidden around every corner. You never know what you'll find around town- or outside of it! For instance, did you know that there are a variety of fantastic restaurants hiding in the town's remote wilderness? It surprised me to find out that this unusual, hidden dining experience exists, but it is real, and it is unmissable!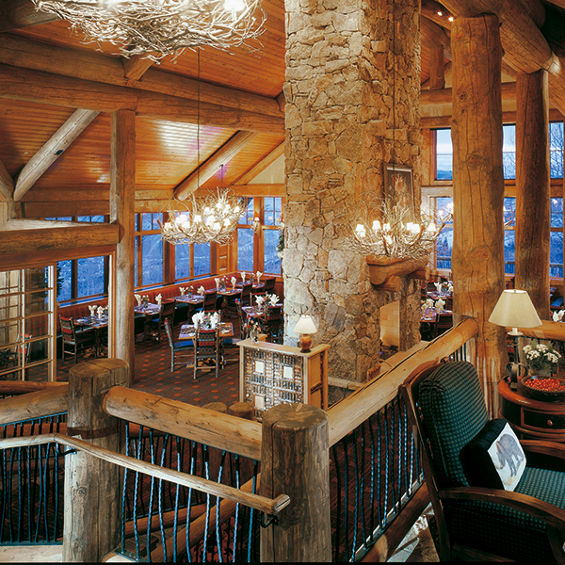 Zach's Cabin - photo from https://www.beavercreek.com/the-mountain/on-mountain-dining/zachs-cabin.aspx
There are a few different remote cabins that you can eat at when you visit Beaver Creek. Each one offers a unique and exciting experience.
At Tennessee Pass Cookhouse, which I discussed in a previous post, you'll find an alluring blend of country decor and fine dining. To access this backcountry dining spot, you have to hike or ski up a one-mile trail. After you settle in, you can enjoy a gourmet four-course meal! The restaurant is rustic and charming- heated by woodstove, and lighted by candle and propane lanterns. You'll feel like you've traveled back in time to dine! There's even an outhouse to complete the experience.
Another beautiful, backcountry dining option is Zach's Cabin. This intimate restaurant is perched on the mountainside above Bachelor Gulch. The views of the magnificent Gore Range are unparalleled! Visitors are taken to dinner in a sleigh pulled by an open air snow cat. Once at the restaurant, guests are treated to fresh European-inspired fare that prioritizes regional, seasonal ingredients. The food here truly exemplifies Coloradan fine dining! They've also won the Wine Spectator Best of Award of Excellence 15 years in a row, so it is a wonderful place to dine if you enjoy wine.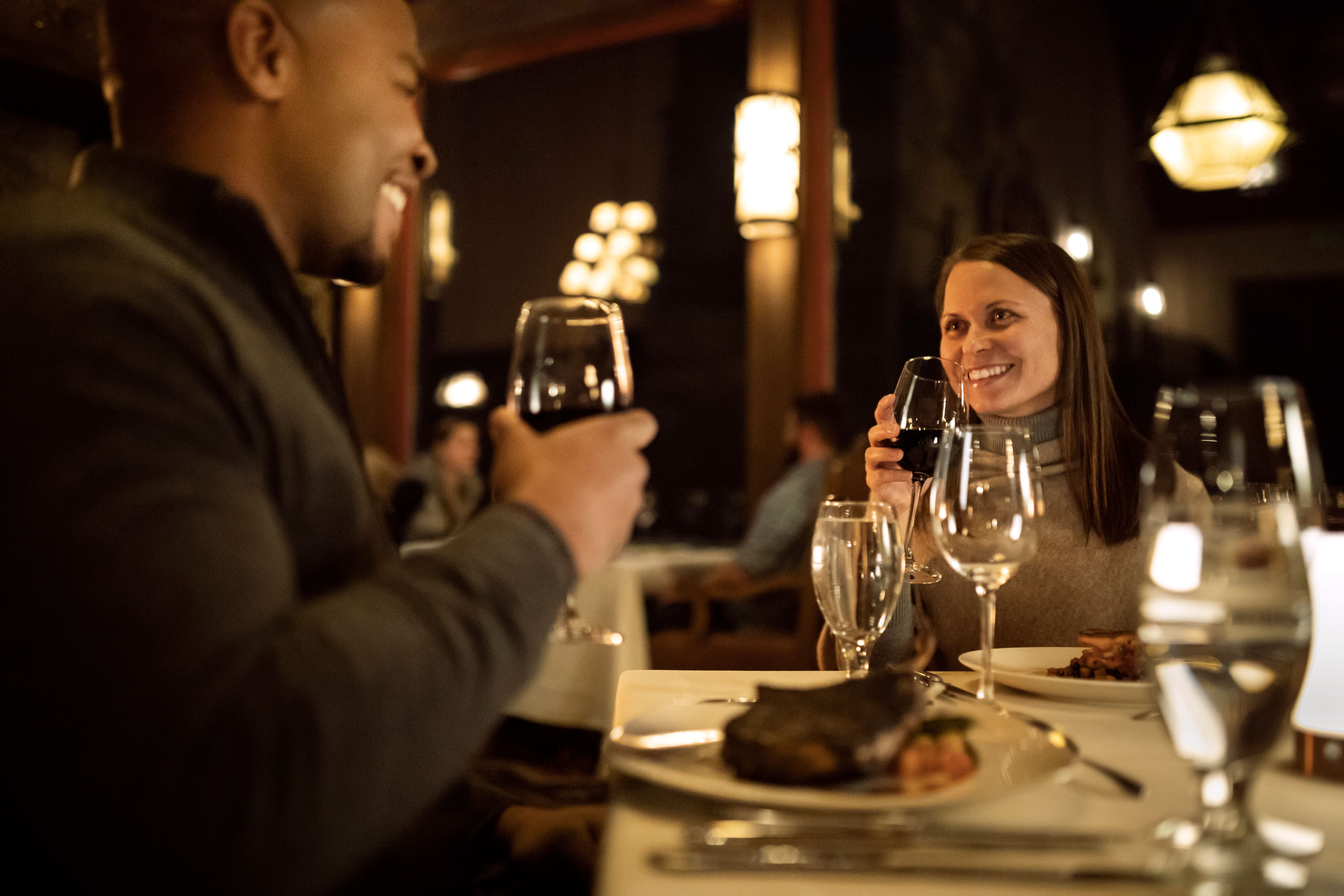 Allie's Cabin - photo from https://www.beavercreek.com/explore-the-resort/beaver-creek-reserve/allies-cabin-dinners.aspx
Some guests may want a less "rustic" experience. If that's the case for you, then you'll want to head to Beano's Cabin. Beano's Cabin is remote, but less quaint than some of the other options. Tucked into an on-mountain meadow at the base of Larkspur Bowl, this luxurious log cabin restaurant has vaulted ceilings, an open kitchen, and fantastic food. To reach it, you'll have to take a sleigh ride!
Allie's Cabin is lesser known than some of the other options. Like Beano's Cabin, it is relatively upscale. After a short open-aired sleigh ride through Haymeadow ski run, you'll get to enjoy Northern Italian Steakhouse cuisine in front of a glowing fireplace. Allie's Cabin is cozy and elegant!
Be sure to make reservations in advance, since restaurants can fill up on busy days!